Feature image credit: @epigrambooks
Singapore burst into the contemporary fiction spotlight with the success of Crazy Rich Asians, but Kevin Kwan's glitzy story about extravagantly wealthy Chinese families captures just a smidge of Singapore society. We scouted out some other books by Singaporean authors to get some more perspectives.
Made up of several racial groups, Singapore has a vibrant mix of cultural influences, and yet at the same time, it grapples with racism, colourism, xenophobia and socioeconomic inequality more than is typically represented in Western media and its own government-run media. We love the way these stories by Singaporean authors illuminate the nuances of the people and life in the tiny country, and, for those stories not set in Singapore, how this life informs what they write about other countries and cultures, and even imagined worlds. Here are some great books by Singaporean authors to pick up.
---
Sugarbread by Balli Kaur Jaswal
Before she captured international attention with Erotic Stories for Punjabi Widows set in London, Balli Kaur Jaswal gave us one of Singapore literature's most memorable young female characters in Sugarbread. 10-year-old Pin, who is Punjabi Sikh, feels like an outsider at her elite Christian girls' school, where she also studies on financial aid. On top of her encounters with racist and sexist peers, Pin also has to deal with family secrets that come to light after her ailing grandmother suddenly moves in to live with Pin and her parents. This coming-of-age novel is a profound examination of growing up as a brown girl in Singapore, with delicious descriptions of food to boot!
---
This novel's witty eponymous character and her wacky escapades in Paris will have you grinning from start to finish. Annabelle Thong leaves her overbearing family in Singapore to do a master's in international relations at the Sorbonne, but studying isn't the main thing on her mind; she's on a quest to find the love of her life. Naive and innocent Annabelle is soon thrust into not only romantic but also political adventures (including a protest!) with her charming new group of friends. Inspired by the author's own experiences studying international relations in Paris, the novel is a fun and smart cross-cultural exploration of complex issues such as racism, education, labour rights, and religion.
---
Sonny Liew's Eisner-winning graphic novel The Art of Charlie Chan Hock Chye made headlines even before it was published, after Singapore's National Arts Council pulled its grant because the novel "potentially undermines the authority or legitimacy" of the Singapore government. Constructing itself as the "biography" of a fictional pioneering Singaporean comic artist Charlie Chan Hock Chye, the novel plays with multiple genres and forms to tell alternate histories of Singapore, from its tumultuous road to independence to its engineered development into a cosmopolitan city. It's a highly original and inventive work that provides layers and layers of incisive socio-political commentary on every page.
---
A finalist for the Hugo and Nebula awards for Best Novella, The Black Tides of Heaven is an epic silkpunk fantasy that imagines a world where people are not assigned a gender at birth, and can choose the gender they identify with when they are adults, or choose to remain non-binary. But not all is wonderful in this world, which is ruled by an oppressive dictator known as the Protector. The novella follows Mokoya and Akeha, the Protector's twin children who were raised at a monastery, as they discover their magical abilities and figure out where they stand in the war that is brewing in the empire. Through gripping storytelling infused with Asian cultural elements, The Black Tides of Heaven (and the other three installments in the Tensorate series) looks at the choices we make in our identity, and familial and political ties, when they go against what seems to be our fate.
---
In a near-future New York, pursuing immortality is the norm, and anything that could harm your health is illegal. Thanks to cutting-edge biomedical technology like DiamondSkin™ and SmartBlood™, many are able to live for 100 to 300 years, which can be extended if they adhere to a strict and closely monitored regimen of a balanced "Nutripak" diet, anti-stress entertainment, and low-impact exercise. But is such a life worth living? Lea Kirino used to think so, until she discovers Suicide Club, an underground organisation whose members celebrate the right to live as they want, and the right to die. Chilling and thought-provoking, this speculative dystopian novel asks us to reflect on how today's wellness culture can be repressive and more harmful than helpful.
---
In the first year of the Japanese Occupation in Singapore, soldiers raid 17-year-old Wang Di's village and she is sent to a military brothel to be a comfort woman—a sex slave. Meanwhile, in 2000, teenage Kevin investigates his family's past after his sick grandmother confesses a dark secret to him. Told through dual narratives and timelines, How We Disappeared is a haunting, deeply moving, and well-researched reminder of a history and its horrors that have been largely forgotten and silenced.
A contemporary Deepavali spin on Charles Dickens' A Christmas Carol, The Lights that Find Us opens with a sense of tension and remorse. 16-year-old Shreya made a mistake a few years ago that caused a rift in her family, and now her older brother doesn't come home, not even for Deepavali. This Deepavali, Shreya sends a prayer for help, which arrives in a way she did not expect—three celestial beings from Hinduism appear and take her on a journey into the past, present and future, where she must confront emotional wounds in order to heal her family. This novel is a moving and creative celebration of family, and Indian and Hindu culture in Singapore.
---
After snagging the Singapore Literature Prize for English Fiction for her short story collection Ministry of Moral Panic (the youngest person to win the prize, at just 25), Amanda Lee Koe returned with an ambitious debut novel. Delayed Rays of a Star imagines the inner lives of three cinematic legends, Anna May Wong, Marlene Dietrich and Leni Riefenstahl, after their paths cross at a party in Berlin in 1928. In the decades that follow, their acting (and directing, for Leni) careers go through ups and downs, hit by Hollywood racism and the chaos of the Nazi regime. Epic and lyrical, the novel peels back the veneer of fame and shows us that it is the very human and intimate sides to them that make icons like these three actresses continue to dazzle with interest in our memory.
---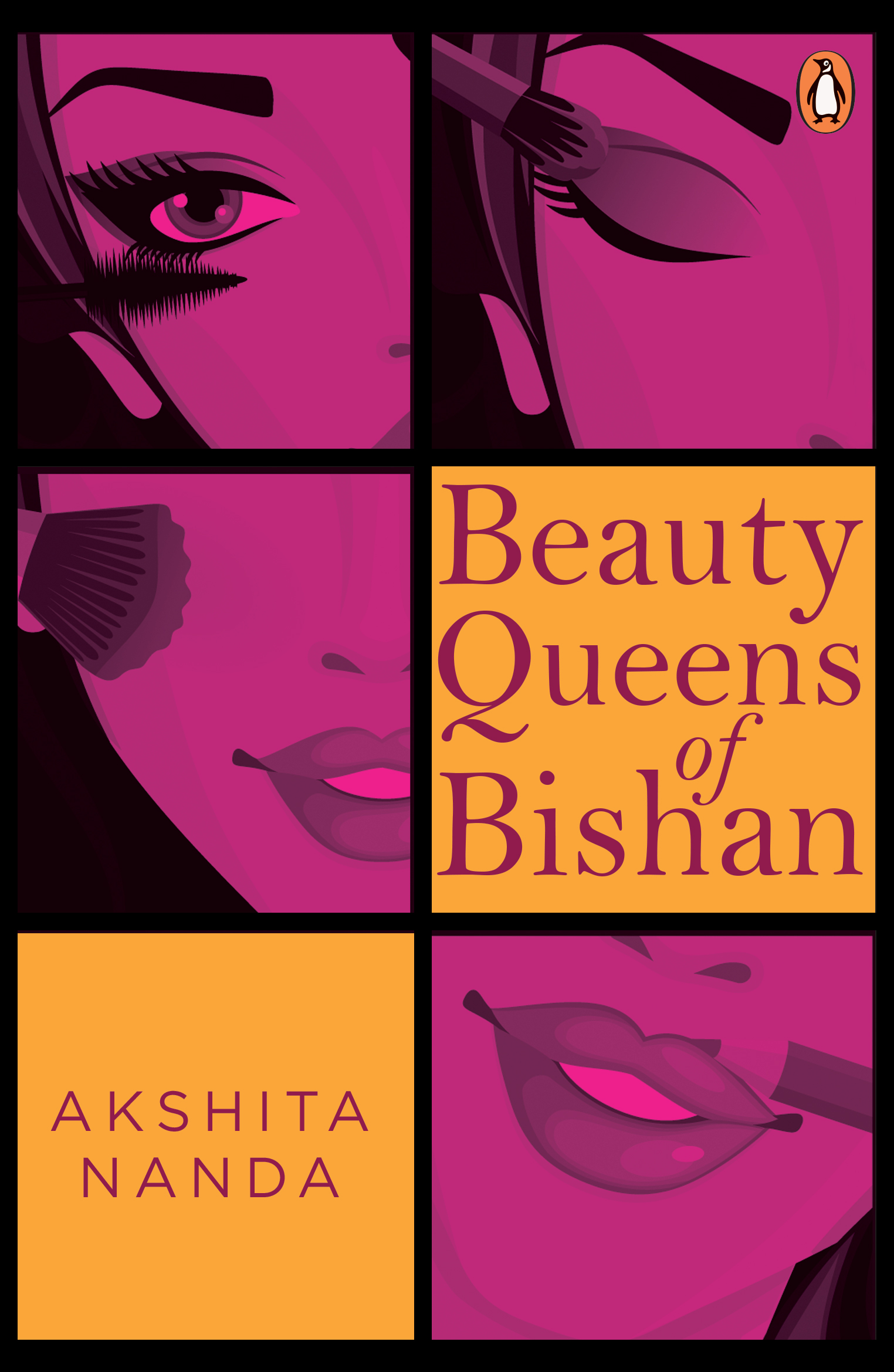 In the bustling district of Bishan, the harmonious coexistence between the thirteen beauty salons spirals into a rivalry when a fancy new salon by celebrity stylist April Chua opens, offering services very similar to those of Gurpreet Kaur's Monty Beauty Spa. When both April and Gurpreet join the Grand Glam Singapore beauty pageant as stylists, they decide to bet their businesses on their clients' win. Featuring a large diverse group of women characters, Beauty Queens of Bishan satirically critiques the beauty standards in the age of influencers and social media, while celebrating femininity and friendship between women. The use of Singlish (Singapore's colloquial language) in the dialogue also adds to the fun and authentic feel of the novel.