Feature image credit: @element_pictures
Sally Rooney's award-winning Normal People is an exquisite modern romance novel that follows Marianne and Connell, acquaintances from the same, small town, who are now attending the same college in Dublin, Ireland together. Although they have countless differences, the two just can't seem to get away from each other and continue to go through the adult dating experience and the chaos of college life in a push and pull whirlwind. Now a series on Hulu starring Daisy Edgar-Jones and Paul Mescal, Normal People is a charming story about love, friendship and growing from experience. Here are 9 other books that discuss the complexity of growing older and the relationships– both romantic and platonic– that come with it. 
---
As Ava starts her new job teaching English to children in Hong Kong, she also finds herself in a new romance–two, to be exact. Julian is a banker who expresses his affections by spending money on Ava. Their relationship is simple and comfortable, yet Ava cannot get Julian to confess love to her. Then Ava meets Edith, a lawyer who was born in Hong Kong and makes romantic gestures such as trips to the cinema and flowers in the hallway. Ava finds herself in a love triangle when Julian returns to Hong Kong, and she is forced to decide if she desires a simple or turbulent romance. 
---
An insightful and funny read, Astrid Strick is the head of the Strick family, juggling her three adult children who are all maturing at different capacities, much to her frustration. But past memories of her own, early parenting days are dredged up from an incident she witnessed and she realizes that she may have not been so perfect herself. Astrid must come to terms with her methods of parenting, while simultaneously guiding her children and grandchildren through life and its hardships. It is a story that depicts the unique relationships between adult family members and multiple generations. 
---
Bernadine Evaristo's Girl, Woman, Other is a multi-faceted, energetic coming-of-age novel on identity. It follows 12 different characters, all Black women each going through their own individual struggles, as their lives intersect in different ways. There is Amma, an up and coming playwright who uses her works to embrace her life as a Black lesbian. We meet Shirley, an older friend of Amma's who is a teacher struggling to find the desire to continue working in the severely underfunded schools of London. Carole, a former student of Shirley's is successful in investment banking, but finds herself stuck under pressures from her mother. Evaristo writes about race, age, sexuality and class all in a humorous and sharp-tongued tone that invites us to grow with these women and their identities. 
---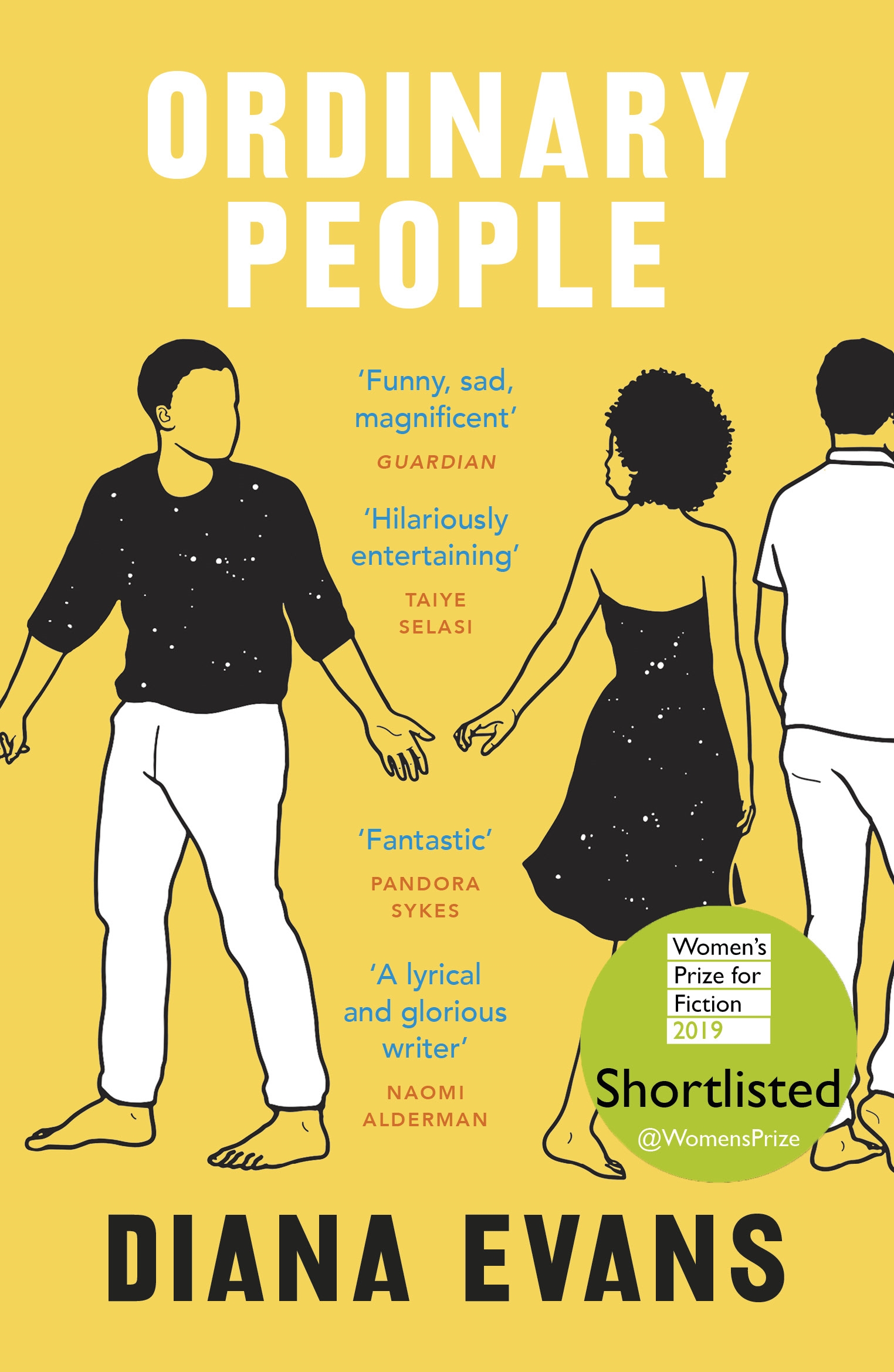 Diana Evans depicts the friendships between two couples struggling with marriage issues in her incredibly moving Ordinary People. In Southern London, Michael misses the former romantic thrill of his relationship while Melissa feels confined by the sole responsibility of motherhood. Their friends in the suburbs, Stephanie and Damian struggle to find peace over their contrasting backgrounds and upbringings. The two couples have kept in touch throughout the milestones of each other's lives and now, as their marriages begin to crumble, it becomes increasingly harder to keep their bonds.
---
The original story of two young adults with multiple differences coming together to share a romance, Pride and Prejudice is not only a witty-humored love story, but a clever conversation about class and social status as well. The main protagonist, Lizzy Bennett, is a good-natured, clever girl who is easy to grow attached to as we follow her character development. Mr. Darcy is her counterpart, a wealthy and often ill-tempered man who she finds herself in spats with frequently. Jane Austen, one of the greatest writers of her time, plays off of their heated romance and paints a picture of the process of marriage and its complexities. Although written in 1813, it is a beautiful and timeless piece. 
---
In the 1980's, two students at an arts high school fall in love. Trust Exercise follows Sarah and David, exuberant student actors and musicians and the pressures of their lives outside of school including family life and economic status. As these pressures become more threatening and begin caving in on their school lives, spurring a catastrophic series of events, Sarah, David and their friends must come to terms with the truths, some that the reader must patiently wait to be revealed. Susan Choi writes a coming-of-age love story that challenges the idea of truth and tested friendships.
---
An insightful read that illustrates the bittersweetness of going through the different phases of life, Writers & Lovers is another romance novel that follows young love and getting through emotional feats. Taking place in 1997, Casey Peabody finds herself in Massachusetts after the tragic death of her mother and heartbreak over a previous lover. She has no direction and no idea how to cope with the pains of life, but she has the novel that she's been working on for six years and clinging to as her only creative outlet. Casey becomes distracted once she finds herself in a love triangle between two men and has to find the balance between maintaining her creative side and having stable relationships with others. A poignant, yet heart-filled novel with bits of King's humor sprinkled in, Writers & Lovers is the narrative of a vulnerable, young adult who is dealing with life after crisis. 
---
Americanah by Chimamanda Ngozi Adichie
Two lovers, Ifemelu and Obinze, are separated into different places and lives after they flee their military-ruled homeland in Nigeria. Ifemelu is beautiful, excellent in school, but is black in a mostly-white America. Obinze plans to join her in America were thwarted, as 9/11 closed the United States' gates to anyone from out of the country. Obinze's life goes in a different direction as he is subject to the life of an undocumented immigrant in London. Fifteen years later, the two are reunited in Nigeria, freshly democratic, and their love as well as their passion for their homeland are rekindled.
---
Etaf Rum illuminates the stories of three generations of Palestinian-American women and their battles with their own desires against their Arab culture. Each women is represented in their youth, with their own personal desires of true love and receiving a college education, as well as the oppression within their culture that keeps them from fulfilling these dreams. Rum's A Woman Is No Man intimately examines the familial pressures inside of a culture that does not allow equal opportunity to women.