Feature image credit: @somekindofalibrary
The historical romance genre can mean a variety of things to people, and the genre is chock full of stories set in Regency England. I included some fresh takes on that period but also found some Fall historical romances set in other time periods. I also found some fun stories that are romantic but also contain a mystery or highlight some interesting historical periods. I hope you enjoy!
Fall historical romance books
The second installment in the League of Extraordinary Women series, this clever and entertaining romance features Lady Lucie, a suffragette who seeks to buy a publishing company to provide a platform for her cause. At every turn, she is stymied by her archenemy, Lord Tristan Ballentine. He is willing to sell her the shares she needs under one condition: she agrees to spend the night with him. Before long, both Lucie and Tristan realize they have each set in motion a dangerous game.
---
Filled to the brim with famous and iconic characters, Jackie and Maria tells the story of two strong and prominent women who find themselves both engaged in a relationship with Aristotle Onassis and highlights the glittering, glamorous world in which they find themselves. Hunted by the paparazzi and constantly in the public eye, both women weather scandal, romance, and tragedy.
---
Set during the Great Depression, Cleeton's new novel takes place in Key West, Florida. As a mighty hurricane blazes toward Key West over the 1935 Labor Day weekend, three women find themselves thrown together as secrets emerge, love is challenged, and danger is prevalent. This one is chock full of romance (expected and unexpected) and fascinating details about the veterans who worked to develop the Key West area.
---
In this classic remix, the Honorable Jeremy Malcolm is looking for the perfect wife who meets all of the requirements on his curated list and isn't looking to marry him for his money. Selina Dalton, the daughter of a vicar, is unwittingly drawn into a plot to seek revenge against Jeremy by her friend Julia. Uncertain at first that she will participate in Julia's scheme, Selina comes around when Jeremy starts judging Selina against his rigorous standards and turns the table on Mr. Malcolm.
---
Notorious by Minerva Spencer
Drusilla Clare and Gabriel Marlington are forced into a marriage of convenience when he rescues her from the ruin by a scoundrel. She firmly believes women should not marry, and Gabriel is a notorious rake and her brother's best friend. However, when he discovers a secret rival for Drusilla's affections, Gabriel decides that maybe being married isn't so bad after all.
---
Part of the Westcott Regency romance series, Someone to Romance by veteran and beloved historical romance writer Mary Balogh stars 25-year-old Jessica Archer, sister of the Duke of Netherby. Convinced she will not find true love, Jessica spends her time evaluating her suitors and trying to ignore the enigmatic Gabriel Thorne, a Brit who has returned home from the New World and declared his intention to marry Jessica. Once Jessica discovers his true identity and what he is working to protect, she finds herself unexpectedly drawn to him.
---
Set in 1860s London and starring a strong female reporter and an intense detective, A Lady's Guide to Mischief and Mayhem mixes historical romance with a murder mystery. Lady Katherine Bascomb writes about the criminals who prey on females, and one of her articles leads to a murderer's arrest. Seeking to avoid the resulting limelight she escapes to a weekend house party where a murder immediately occurs. Lady Katherine is thrown together with Detective Inspector Andrew Eversham who is annoyed by Katherine's involvement in the case, but he soon realizes that the sparks flying between them may be related to his feelings for her.
---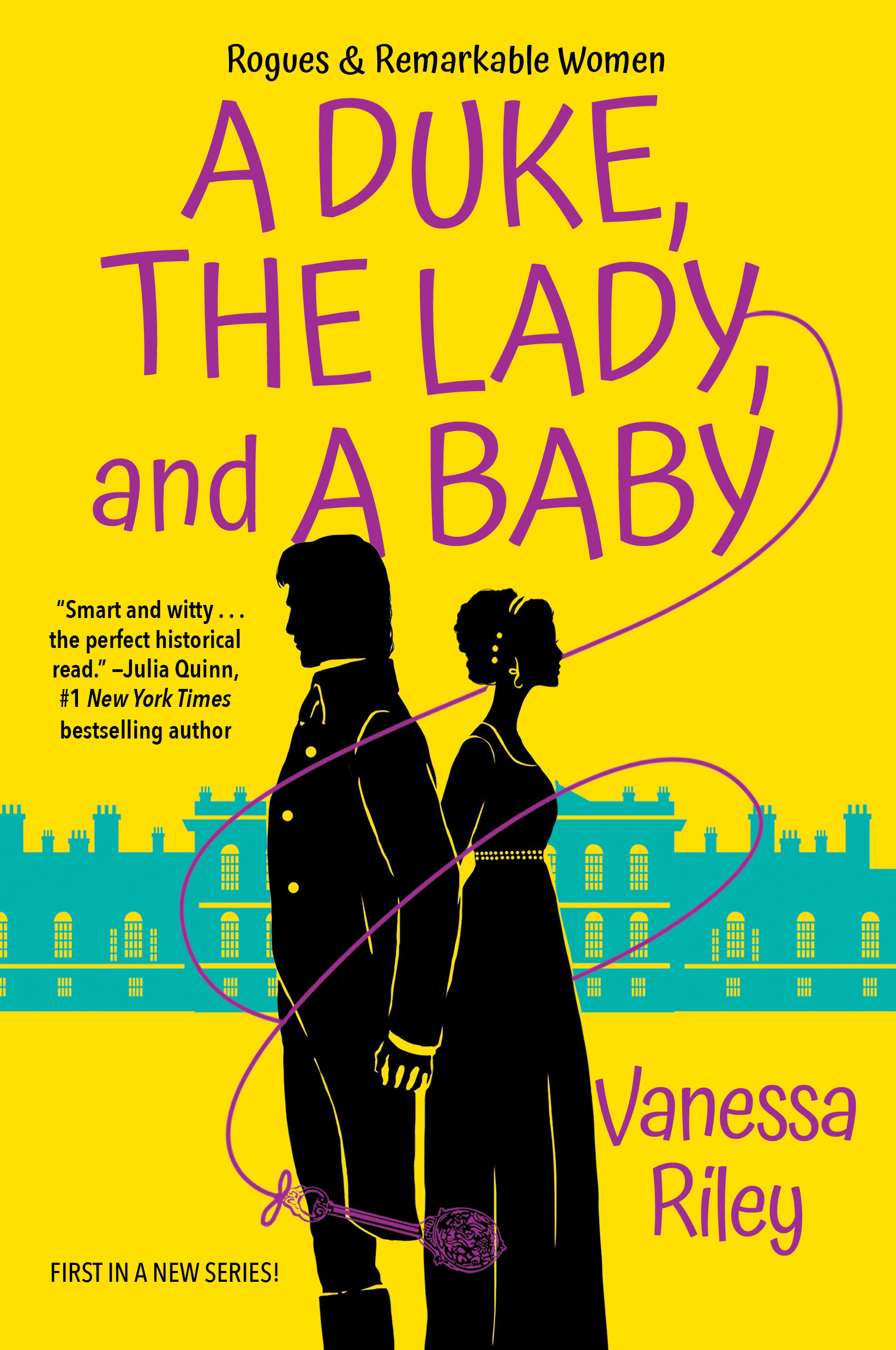 West Indian heiress Patience Jordan challenged her British husband's mysterious death and was punished as a result – she lost her inheritance, her young child, and her freedom. Help comes from an unexpected ally, and Patience is hired as her own son Lionel's nanny. Lionel's new guardian, Busick Strathmore, the Duke of Repington, is unaware of Patience's relationship to Lionel but finds himself drawn to Patience. As the two begin to trust each other, other forces interject to try and ruin their relationship.
---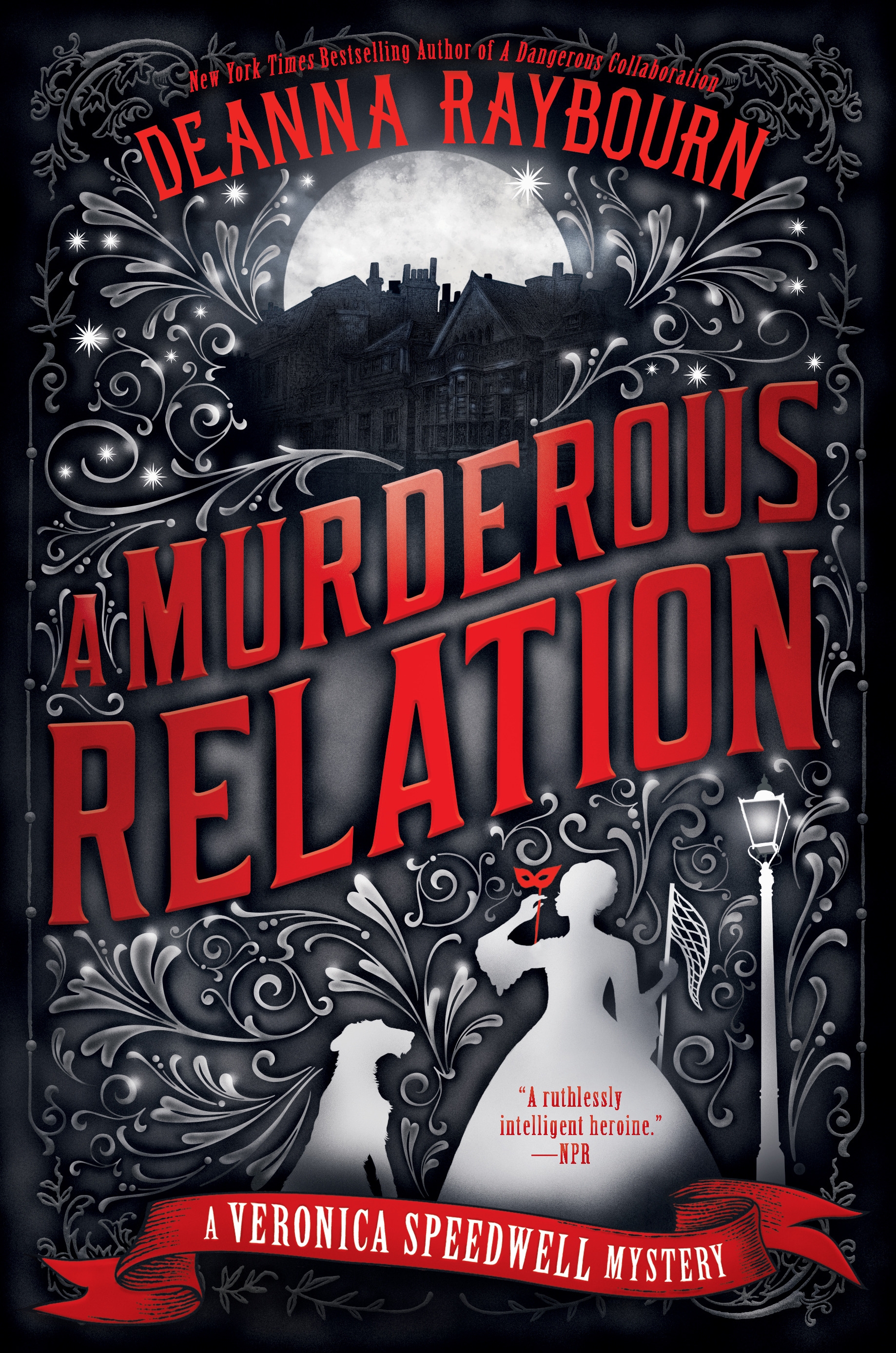 Cleverly written and chock full of witty banter and dialogue, A Murderous Relation is the latest installment in the Veronica Speedwell and Stoker series set in 1880s London. Veronica's personal life and familial issues having her meet a few of her royal relatives and make some important discoveries about both them and herself. The story is full of smart twists and turns and a clever and witty romance between Veronica and Stoker, and Raybourn achieves the perfect balance between their relationship and the crimes they solve.
---
Kicked out of school, orphan and heiress Olivia de Vere worries that she will never find true love. Trapped in her guardian's London townhome, she frets about her future until the neighbor next door needs her help. Lord Sleat, Hamish MacQueen, has just learned that he has a daughter and hires Olivia to serve as a nanny for the young child; the unlikely trio journey to Lord Sleat's Scotland manor. On this extended trip, Olivia and Hamish are thrown together, and they must determine if they can jettison their pasts to find a happy future.
*Disclosure: The links above are affiliate links. These picks are editorially selected, but if you purchase, She Reads may get something in return. This does not impact your purchase price. We are a participant in the Bookshop Affiliate Program, an affiliate advertising program designed to provide a means for us to earn fees by linking to Bookshop.org while simultaneously supporting local bookstores.