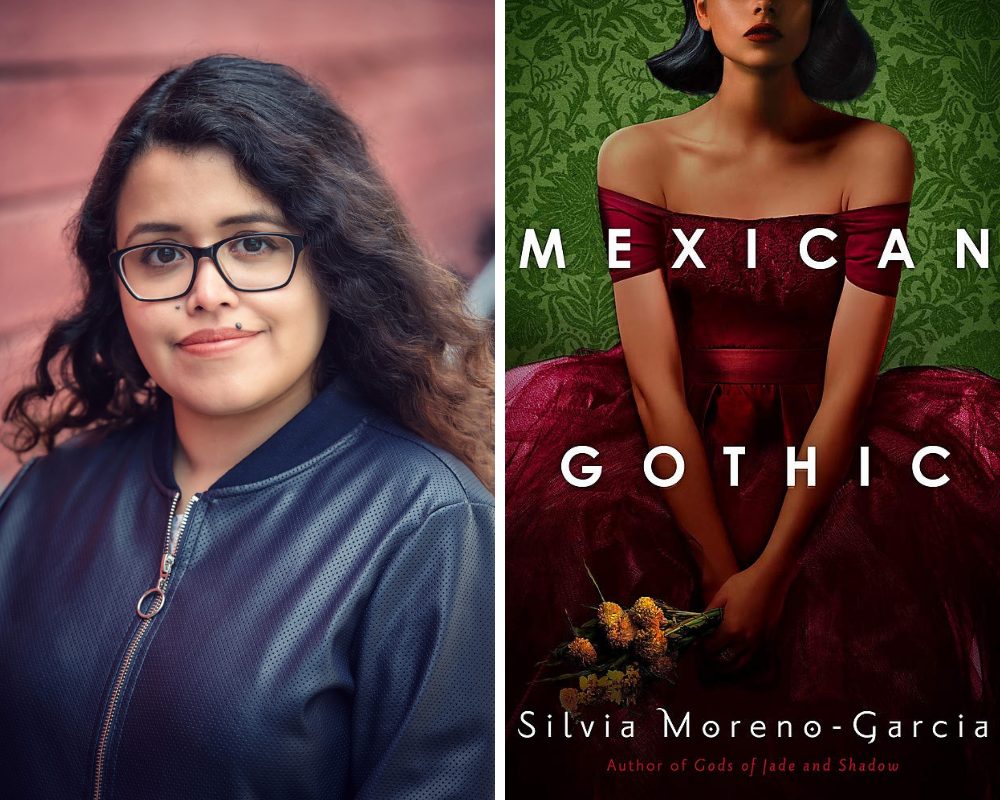 We are delighted to announce that our guest editor for July is Silvia Moreno-Garcia, author of Untamed Shore, Certain Dark Things and Mexican Gothic. Silvia was born in Mexico and specializes in horror, science-fiction and fantasy writing. Mexican Gothic, her most recent novel, takes place in 1950's Mexico City and tells a chilling tale of a dark mansion and its secrets.
This month, we welcome Silvia as she shares the inspiration behind Mexican Gothic and which Mexican folklore character she wants to write about next.
What was the inspiration behind Mexican Gothic?
Both the classic 19th century Gothic novels (The Monk, The Turn of the Screw) and the mid 20th century Gothic revival that took place in paperback form. These so-called Gothic Romances, typified by authors such as Victoria Holt, are what most people think about as Gothic because they've seen book covers with a woman running away from a castle in used bookstores.
What drew you to the setting of 1950s Mexico?
I wanted to write a story that took place in the time after foreign mining operations in Mexico have gone bust, that is, after the Mexican Revolution. The book is inspired by Real del Monte, a former British mining town located in central Mexico, in Hidalgo, that has its very own English cemetery and is, due to its location, rather cold and misty.
Was there any part of the story, as you wrote it, that surprised you?
I had a list of Gothic tropes I was going to hit and I managed to hit all of them, so that was pretty good. I was surprised how many times heroines swoon in certain classic Gothic novels. In The Mysteries of Udolpho the heroine swoons 10 times. I wasn't able to match that.
Mexican folklore is woven into many of your works. Do you have a particular favorite story or character, or one that you haven't yet written about but can't wait to?
Many. I've written short stories about nahuales, a type of shape-shifting warlock or witch, but I've yet to write a full-length novel about them. I've also never quite managed to write something about la Tlanchana, the mermaid of Metepec, who drowned men by wrapping her tail around them.
What books are you reading and loving right now?
Tender is the Flesh by Agustina Bazterrica, a prizewinning Argentinian dystopia where people consume human meat regularly and breed humans for slaughtering.